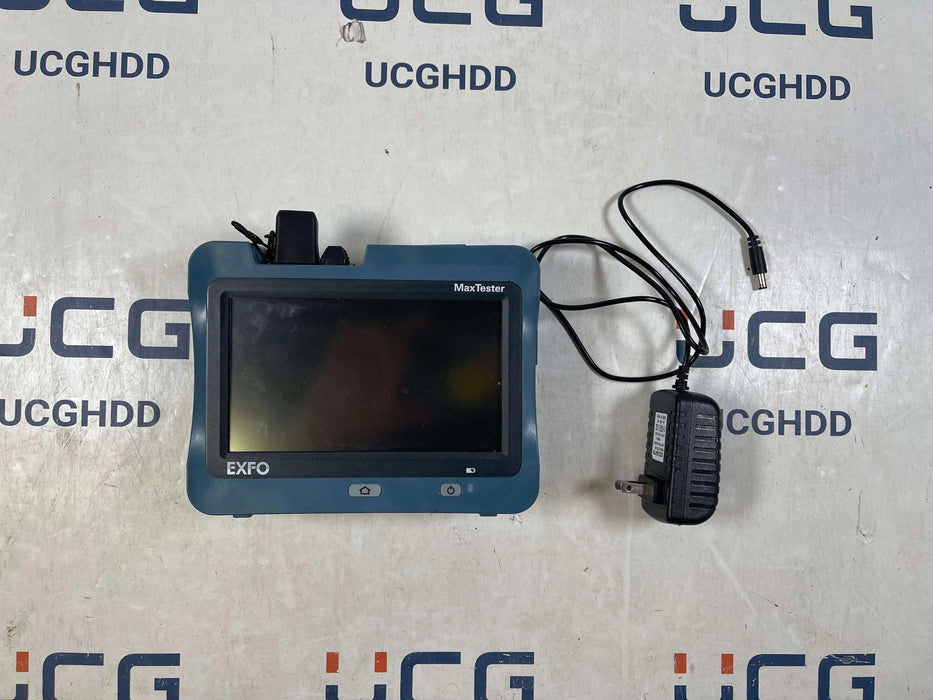 Used EXFO MAX-715B-M1-EA-RF 1310/1550 nm Fiber Optic Tester. Stock number: E5
Original price
$ 3,250.00
-
Original price
$ 3,250.00
Package includes:
Used EXFO MAX-715B-M1-EA-RF SingleMode Fiber

IOLM

Used AC Adapter/Charger
Description:
The MaxTester 715B iOLM is optimized for the point-to-point testing and troubleshooting of FTTx architectures, and is ideal for testing short fibers (e.g., inside a CO environment or at FTTA/DAS network installations).
IOLM only
Financing:

Apply for financing. Low monthly payments.
We accept trade-ins:
We make trades local dealers cannot match. Trade up, trade down with cash-back, or sell your used equipment. Contact us to see what we can do for you!
Warranty:
We offer 30 day warranty. Take the stress out of buying used equipment.
Next-day delivery within USA:
Avoid downtime. Request one-day delivery and get remote display the next day.
We ship worldwide:
We ship worldwide and offer flexible international shipping rates. We work with the freight forwarder of your choice or help you to choose the most suitable one.
Specifications:
Display

7-in (178-mm) outdoor-enhanced touchscreen,

800 x 480 TFT

Interfaces

Two USB 2.0 ports

RJ45 LAN 10/100 Mbit/s

Storage

2 GB internal memory

(20 000 OTDR traces, typical)

Batteries

Rechargeable lithium-polymer battery

12 hours of operation as per Telcordia (Bellcore)

TR-NWT-001138

Power supply

Power supply AC/DC adapter, input 100-240 VAC,

50-60 Hz, 9-16 V DCIN

15 Watts minimum

Wavelength (nm)
1310 ± 30/1550 ± 30
SM live port built-in filter

1625 nm: highpass >1595 nm isolation

>50 dB from 1270 nm to 1585 nm

Dynamic range (dB)
30
Event dead zone (m)
1
Attenuation dead zone (m)
4
PON dead zone (m)
35
Distance range (km)
0.1 to 160
Pulse width (ns)
5 to 20 000
Linearity (dB/dB)
±0.05
Loss threshold (dB)
0.01
Loss resolution (dB)
0.001
Sampling resolution (m)
0.04 to 5
Sampling points
Up to 256 000
Distance uncertainty (m)

±(0.75 + 0.0025 % x distance +

sampling resolution)

Measurement time
User-defined (maximum: 60 minutes)
Reflectance accuracy (dB)
±2
Typical real-time refresh (Hz)
3
In stock and job-site ready. Package components available for individual sale. Overnight shipping available.