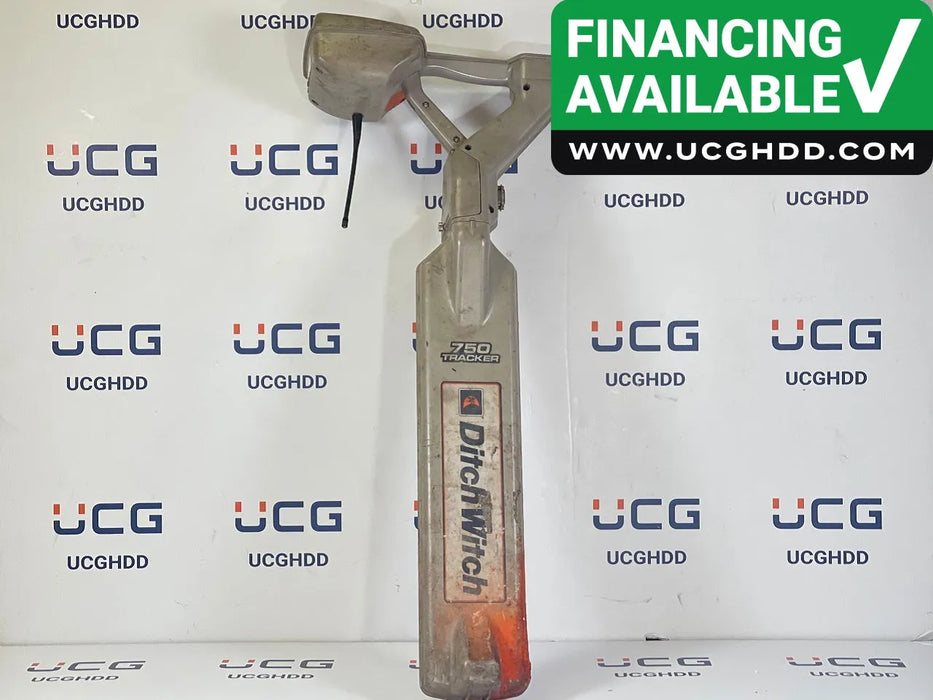 Used Ditch Witch Subsite 750 Tracker (Locator). Stock number: Z821
Original price
$ 3,500.00
-
Original price
$ 3,500.00
Financing:

Apply for financing. Low monthly payments.
We accept trade-ins:
We make trades local dealers cannot match. Trade up, trade down with cash-back, or sell your used equipment. Contact us to see what we can do for you!
Warranty:
We offer 100 day warranty. Take the stress out of buying used equipment.
Package Includes:
Used 750 Handheld Locator (Receiver)
***Stand is not included in package. Cost is an additional $100 if available***
Next-day delivery within USA:
Avoid downtime. Request one-day delivery and get locating package the next day.
We ship worldwide:
We ship worldwide and offer flexible international shipping rates. We work with the freight forwarder of your choice or help you to choose the most suitable one.
Transmitter compatibility:
Ditch Witch Subsite TK750 Locator Specifications:

Operating Modes:

12K beacon
29K beacon
60 Hz power
50 Hz power
8 kHz line (active)
2 Radio Frequencies
Maximum Locating Range:

Beacon: 0.75 ft - 99 ft 11 in (22.9 cm - 30 m)
Line: 0-10 ft (0-3 m)
Depth Calibration Tolerances:

±4 in (10 cm) at 10 ft (3 m)
±5% from 10-20 ft (3-6.1 m)
±10% beyond 20 ft (6.1 m)
Line Location Tolerances:

Active mode: ±3% at 10 ft (3 m)
Passive mode: ±5% at 6 ft (1.8 m); ±10% at 10 ft (3 m)
Batteries: 6 C cell alkaline
Battery Life: approximately 20 hours
Battery Saver: unit shuts off after 5 minutes if no key is pressed
Ditch Witch Subsite 750 Remote Display Specifications:
In stock and job-site ready. Package components available for individual sale. Overnight shipping available.
Stock number: #Z821
How to use Ditch Witch Subsite 750 locating system