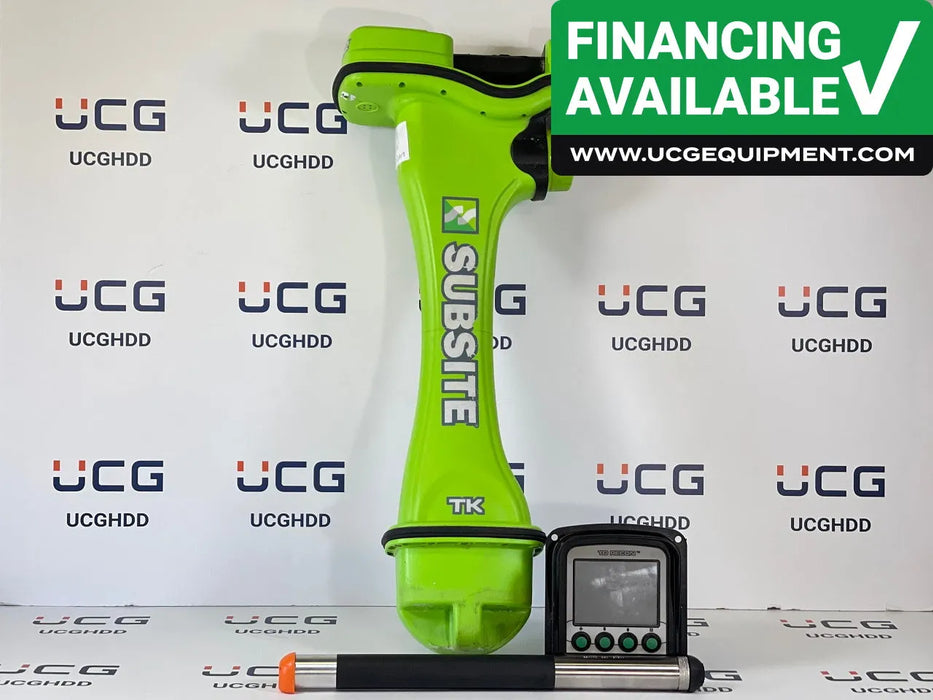 Used Ditch Witch Subsite TK Recon 2 Guidance System (Locating Package) Stock number: Z839
Original price
$ 14,000.00
-
Original price
$ 14,000.00
$ 14,000.00
-
$ 14,000.00
Current price
$ 14,000.00
Financing:

Apply for financing. Low monthly payments.
We accept trade-ins:
We make trades local dealers cannot match. Trade up, trade down with cash-back, or sell your used equipment. Contact us to see what we can do for you!
Warranty:
We offer 100 day warranty. Take the stress out of buying used equipment.
For sale used Ditch Witch Subsite TK Recon 2 Complete System
Package includes:
Used TK Recon 2 Locator (Receiver)

Used

TK Recon 2 

Remote Display
Refurbished 86B transmitter (beacon/sonde)
In stock and job-site ready. Package components available for individual sale. Overnight shipping available. Stock number: #Z839
Features:
Two locating methods let you use your preferred method of locating, while using the second method to verify your results.
Robust radio—with a new, intuitive on/off process—offers increased interference immunity and faster information transfer for more efficiency on the jobsite.
New Noise-Floor Analyzer allows you to analyze the noise floor in both Up and Down mode at once for easier planning ahead of your job, saving you time and money.
Bore-path analyzer software shows which frequency works best for your particular job and conditions streamlining your pre-bore process.
Walkover tracking up to 110 feet with standard-size beacons (15" and 17"). The long 2,000-foot range between the tracker and the drill operator helps keep you more productive.
Integrated Compass allows users to determine the magnetic heading of the tracker and the tool head (beacon) for faster orientation.
Louder speaker is clear even in high ambient noise areas, providing an additional peak locating method—by number or sound.
Stock number: Z839
How to use Ditch Witch Subsite TK Recon series locating systems
We make trades local dealers cannot match