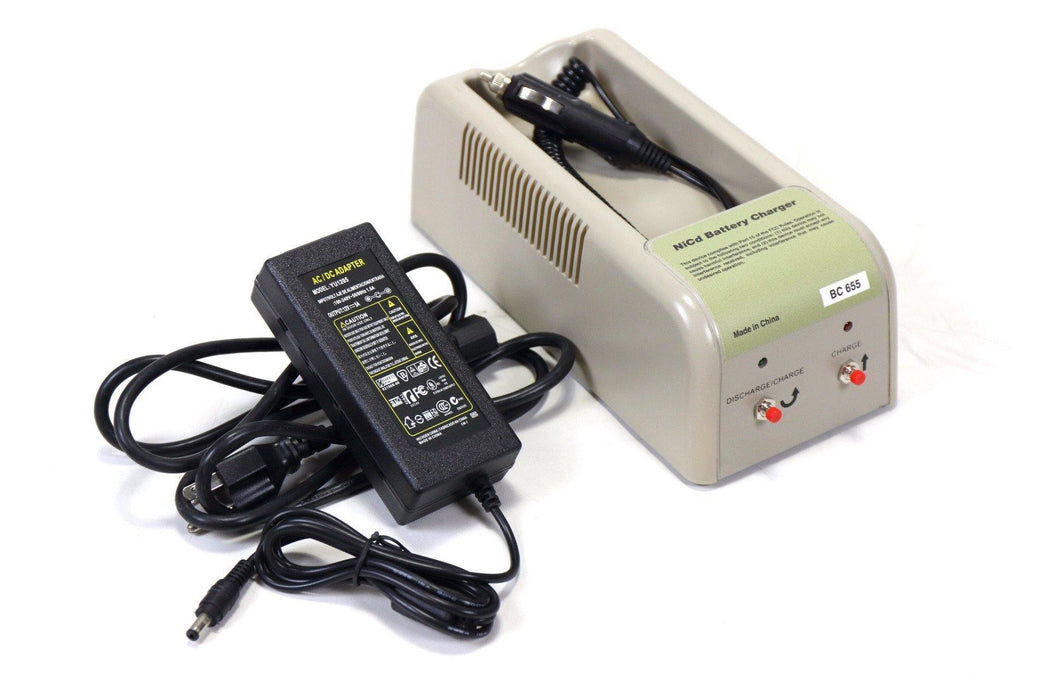 Nicd Battery Charger for Digitrak Mark III/IV/V, Eclipse and LT Stock number: Z611
Original price
$ 475.00
-
Original price
$ 475.00
Nicd Battery Charger compatible with Digital Control Digitrak Mark III/IV/V, Eclipse and LT Receivers and Remote Displays.
Warranty:

We offer 180 day warranty.
Package includes:

Nicd Battery Charger
AC Power Cord
AC Power Adapter
DC Power Cord

Next-day delivery within USA:

Avoid downtime. Request one-day delivery and get Nicd Battery Charger the next day.

We ship worldwide:

We ship worldwide and offer flexible international shipping rates. We work with the freight forwarder of your choice or help you to choose the most suitable one.
Compatibility:
DigiTrak Mark III receiver
DigiTrak Mark III remote display
DigiTrak Mark IV receiver
DigiTrak Mark IV remote display
DigiTrak Mark V receiver
DigiTrak Mark V remote display
DigiTrak Eclipse receiver
DigiTrak Eclipse remote display
DigiTrak LT receiver
DigiTrak LT remote display
In stock and job-site ready.

Stock number: Z611
We make trades local dealers cannot match