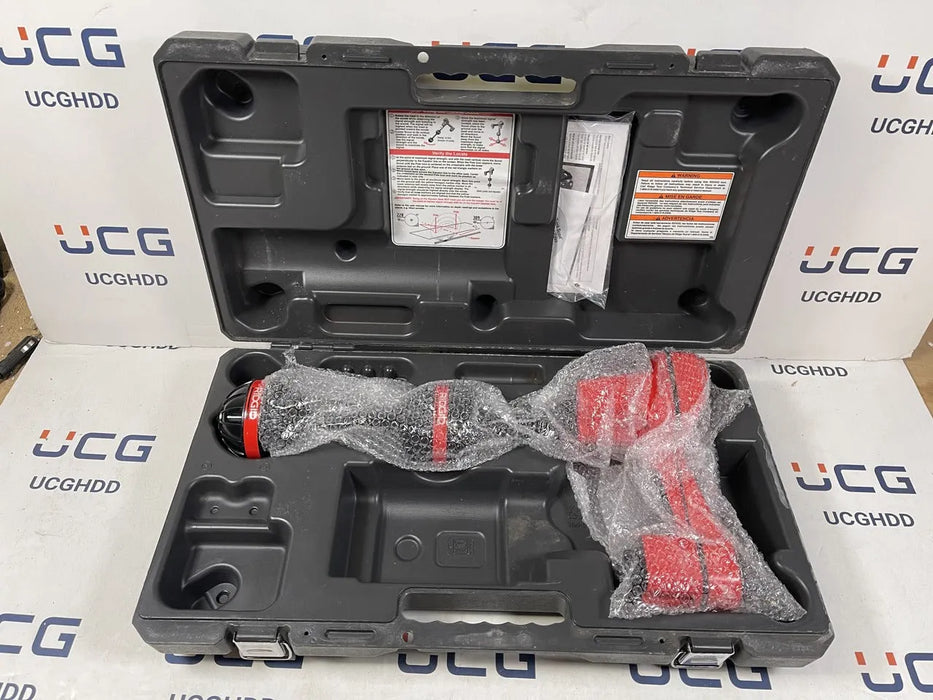 Used RIDGID NaviTrack Scout Locator - RIDGID 19238. Stock number: NT1
Original price
$ 1,190.00
-
Original price
$ 1,190.00
Package includes:
Used RIDGID NaviTrack Scout Locator - RIDGID 19238.
Stock number: NT1. With minor scratches
Used

Scout Carrying Case 

(RIDGID

20248

)
The locator is fully tested and in perfect working condition.
Warranty:
Guaranteed to work. Take the stress out of buying used equipment.
The NaviTrack Scout Locator is designed to solve the most demanding remote transmitter (sonde) locates using multi-directional locating technology.
Features
The NaviTrack Scout multi-directional antenna technology sees the entire signal all of the time. Simply maximize the signal strength and you have found the target. No nulls or false peaks to complicate the locate.
This locator verifies the locate position using a micro-mapping display to mark distinctive poles in front of and behind the target, insuring an accurate locate.
Depth is automatically calculated and displayed when over the target.
RIDGID NaviTrack Scout Locator Specifications
Sonde Frequencies

512 Hz, 640 Hz, 874 Hz and 33 kHz

Active Line Trace Frequencies
512 Hz, 8 kHz and 33 kHz
Passive Power Trace

 50 Hz, 60 Hz

Power Source
4 C-Cell Batteries
Battery Life
Approximately 24 Hours
Weight
3.0 lbs. (1.4 kg)
Length
11.2" (28.4 cm)
Width
4.3" (10.9 cm)
Height
22" (56 cm)
Operating Temperature
-4°F to 122°F (-20°C to 50°C)
Storage Temperature
-4°F to 140°F (-20°C to 60°C)
Meets FCC Class B and EN 55022 Class B requirements
Financing:

Apply for financing. Low monthly payments.
We accept trade-ins:
We make trades local dealers cannot match. Trade up, trade down with cash-back, or sell your used equipment. Contact us to see what we can do for you!
Next-day delivery within USA:
Avoid downtime. Request one-day delivery and get locating package the next day.
We ship worldwide:
We ship worldwide and offer flexible international shipping rates. We work with the freight forwarder of your choice or help you to choose the most suitable one.
Stock number: NT1
Order Now By Phone Call: 727-492-6587
We make trades local dealers cannot match